Melanie Taylor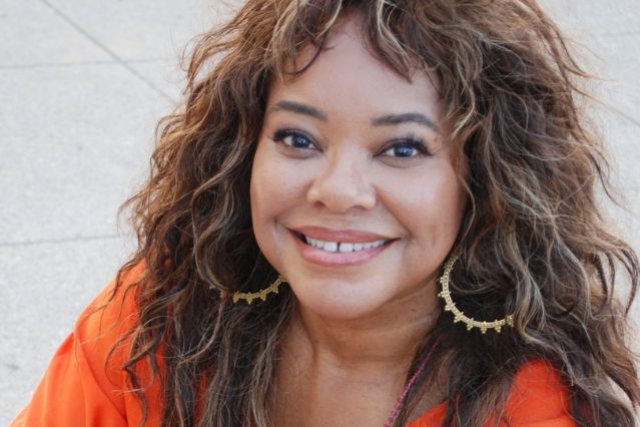 Born in New Orleans on New Year's Day to a classical pianist mother and a family of artists, Melanie Taylor's rich, eclectic musical heritage has helped guide and define her own artistry ever since. She is inspired by such diverse and unique artists as Joni Mitchell, Billie Holiday, Stevie Wonder, Miles Davis, Donny Hathaway, and the poetry and writing of e.e. cummings, Rumi, Stephen King, and Toni Morrison.

As one of Bette Midler's infamous and legendary Harlettes for a decade, Melanie Taylor has been seen twirling and singing on the Emmy Award winning HBO Special, "Diva Las Vegas," as well as a 6-week sold-out engagement at Radio City Music Hall, and in a millennium photo essay in Rolling Stone magazine.

Melanie has been an in-demand featured vocalist on major world tours, film and television, and shared the stage with such artists as David Foster, John Mayer, Stevie Wonder, Donna Summer, Barry Manilow, Chaka Khan, Ashford and Simpson, Billy Preston, Chris Botti, Barbara Streisand, Ray Charles, Elton John, Billy Joel, Sheryl Crow, Michael McDonald, Jackson Browne, Sarah McLachlan, Tears for Fears, Michael Bolton, Patti LaBelle, Ronnie Spector, Jeffrey Osborne, Brian Wilson, Jim Belushi, Sheena Easton, Paula Abdul, Jeff Barry, Dionne Warwick, Melissa Manchester, Carole Bayer Sager, Dave Koz, Willie Nelson, Deepak Chopra, Joe Walsh, Steven Tyler, and as the first female vocalist to sing with the legendary rock band Aerosmith on their Music From Another Dimension album and tour in 2012.

Melanie's notable television credits as a vocalist and/or actor include Parenthood, The Voice, The Emmy Awards, American Music Awards, The 66th Oscars Governor's Ball, MTV, American Idol, VH1, Jay Leno, David Letterman, Oprah, American Bandstand, Ally McBeal, Scrubs, The Guardian, Boston Public, Jag, and HBO's Taxicab Confessions.

As a recording artist for Capitol Records, with the dance music duo, Bardeux, Melanie landed a Top Five single on the Billboard Dance charts. Melanie's holiday CD, This Christmas, weaves an artfully unique tapestry of her favorite Christmas songs and Melanie's latest CD, entitled "The Road I'm On," is an inspired combination of originals and covers of fresh arrangements with her own unique spin. Jingle credits include Mattel's Flava Dolls and Bratz Dolls videogames, Lion King II: Simba's Pride DVD, Toyota, and Sir Speedy national commercials). Nickelodeon's "Around the World in 80 Days" and as the voice of the color "Red" for Sesame Street Live.

Film/Soundtrack credits include Francis Ford Coppola's One From the Heart, Antitrust (starring Tim Robbins), Get Bruce, and featured vocals in Labor Pains (starring Kyra Sedgwick) and ABC's When Billie Beat
Bobby (starring Holly Hunter.)

As a songwriter, Melanie co-wrote the song "What Can I Say" on Patti Austin's CD "On The Way To Love."
Melanie received her Bachelor of Arts in Theatre/Dance from California State University at Fullerton. My favorite stage roles include Nickie in Sweet Charity, and featured roles in Godspell, West Side Story, Stop The World, I Want To Get Off (starring Peter Scolari and Stephanie Zimbalist) and Finian's Rainbow (for Reprise!).