JOEY ARIAS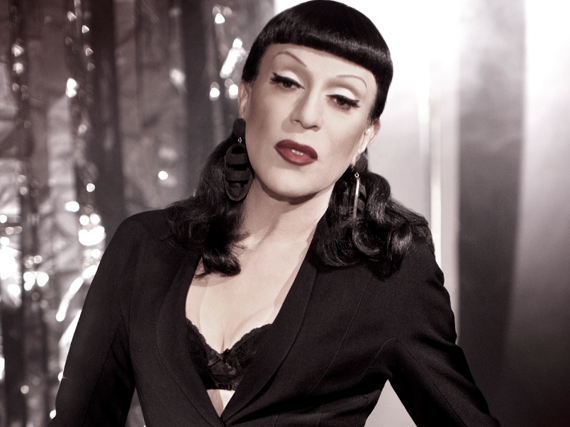 Cabaret singer, jazz vocalist, songwriter, cult film star, theater artist, drag performer, fashion icon — JOEY ARIAS defies categorization. Long acclaimed for channeling Billie Holiday, Arias has gone on to establish himself as a world-class entertainer – touring internationally and starring in lavish theatrical productions including Cirque du Soleil's Zumanity and Arias with a Twist. Arias grew up in Los Angeles, and he was the youngest-ever member of the famed Groundlings improv troupe where classmates included Paul Reubens (aka Pee-Wee Herman) and Loraine Neuman (Saturday Night Live).
At 16 he was signed to Capitol Records with the band Pearly, and at 18 he drove across the country in a pick up truck with Kim Hastreiter (PAPER magazine), and the two friends relocated to New York City. Over the succeeding three decades Arias emerged as a bona fide New York City icon, distinguishing himself with scandalous wit, sleek style, and an extraordinary voice.
Arias has performed worldwide at venues that include Carnegie Hall, the Freedom Theatre in London, as well as the cabaret clubs of Paris, Tokyo, Moscow, Germany, Finland, Estonia, Canada, and England. On film, he has appeared in Mondo New York, Big Top Pee Wee, Elvira, Mistress of the Dark, Wigstock –The Movie, Flawless and To Wong Foo, Thanks for Everything! Julie Newmar. Television credits include the infamous Saturday Night Live episode with David Bowie and Klaus Nomi, Ann Magnuson's Vandemonium (Cinemax), Elvira's MTV Halloween Special, HBO's Dragtime, HBO's Real Sex, and Gayer Than Gay on VH1, along with numerous appearances on a wide variety of talk shows and programs.
Social Links