Chris Mann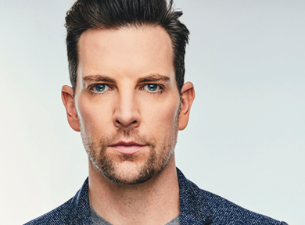 CHRIS MANN has come a long way in a few short years.
You might know him from NBC's The Voice, but that's only one chapter of the story. In 2012, the world finally got the chance to meet Mann on his Faircraft/Republic Records debut, Roads, a bold reimagining of the classical-pop genre. The aptly-titled album represents the culmination of a long and challenging journey for this gifted and dedicated young artist, who'd been pushing forward against what had appeared to be overwhelming odds. Now, he's triumphed. The record hit #1 on Billboard's Heatseekers Chart and Top 5 on the Classical Chart. Meanwhile, he played to sold out crowds across the U.S. in support of the collection.
He followed up the album with his very first PBS concert DVD and CD, Chris Mann In Concert: A Mann For All Seasons and appeared on PBS' National Memorial Day Concert. During that unforgettable concert, Chris performed on the West Lawn of the United States Capitol for an audience of over 300,000 and millions of TV viewers to honor American service men and women and their families.
Moreover, he's branching out even further. 2013 also saw him record a duet of "Always On My Mind" in Spanish with Mexican superstar, Paty Cantu. The collaboration was a musical match made in heaven taking the pair to Mexico City to perform the track for Paty's live concert DVD to a sold-out crowd of 10,000 at the famed, Auditorio Nacional.
He never forgets where he came from though. After studying opera at Vanderbilt in Nashville, the Wichita, Kansas, native had spent years singing in clubs and auditioning for record labels without a nibble, until three years ago, when one classical label took a chance on him. Mann was working on what would have been his debut album when he was abruptly dropped, the victim of a wholesale regime change at the company. Devastated, he started working behind the scenes as a session singer on Glee, and occasionally getting on camera as a member of the fictional vocal group the Warblers. He was making a decent living, and for a while he managed to convince himself that it was what he should be doing with his career.
After his breakout turn on The Voice, Mann signed with Faircraft. The decision was a no-brainer for both Mann and label C.E.O. Ron Fair. "Ron is a believer," says Chris. "He has a passion for classical crossover music—he gets it." Together, they immediately began conceptualizing of the album project—or projects, including a Wal-mart exclusive Christmas EP.
"I knew exactly what I wanted to say and how I wanted to say it, because I'd been preparing for this record for so long," Mann points out. He called on an A-list crew of producers: Walter Afanasieff (Josh Groban, Andrea Bocelli, Celine Dion, Mariah Carey), Keith Thomas (Charlotte Church, Luther Vandross, Vanessa Williams), Marco Marinangeli (Josh Groban, Il Divo), Marius de Vries (Madonna, U2, Josh Groban) and Bleu (Selena Gomez, Demi Lovato),as well as arranger/conductor Joel McNeely (Seth McFarlane, various Disney soundtracks).
"These guys are incredible and they all speak the same language," says Mann. "Still, it was amazing how smoothly and quickly it all went. We got 16 tracks—the album and the EP—done in six weeks. That's because the vision was so clear."
Roads boasts a wildly eclectic assortment of songs, ranging from Willie Nelson's "Always on My Mind" and Lady Antebellum's "Need You Now" to "Ave Maria" and Damien Rice's "The Blowers' Daughter," with the latter featuring a special guest appearance from Christina Aguilera.
About "The Blower's Daughter" and singing with Chris, Aguilera says, "It's a beautiful song and I really respect the way he's expressing himself on the album. Everything from his tone, to his richness, to his soulfulness comes through loud and clear."
Mann co-wrote two songs, "Cuore," based on Bach's "Air on a G String," and the contemporary ballad "Falling." A widescreen take on Coldplay's anthem "Viva La Vida"—which sounds like it was written expressly for Mann to sing—provides the album with an ecstatic climax.
While Mann chose most of the material himself, it was Fair who instigated what would become the album's centerpiece, hooking up with Paul Anka, who was so taken with Mann's voice and story that he reworked "My Way" specifically for Chris. Anka tweaked the lyrics so that instead of being about a guy looking back, this new version is written from the point of view of a young man looking hopefully ahead—a notion central to the theme of Roads.
That Anka would, for the first time ever, massage this Frank Sinatra-associated standard for him to sing meant a great deal to Mann, whose late grandfather had himself once headed to L.A. in an attempt to make it as a Sinatra-influenced crooner, only to shelve his dream, return to Kansas and start a family. "I was raised on Sinatra by my granddad, so I have a strong connection to him as I'm pursuing my own dream," says Mann in a particularly emotional moment. "If he'd known that I'd one day be working with Paul Anka, and that I'd be recording the only other official version of 'My Way,' I think he would be so proud and excited."
About Mann's take on the classic song, Anka says, ""It's uniquely special. [Chris has] now established a whole new level. [My Way] has a whole new life to it. The arrangement is amazing."
"'My Way' is the anchor of the album, but [lead single] 'Roads' is the cloth from which I want everything to be cut," he continues. "It was given to me by Keith Thomas, who produced it, and I connected to it immediately. The concept is about how life can throw you a curveball or it can change everything overnight, but either way you have to stay on this road and it will lead you home. That's exactly how my road has been—a marathon that's brought me to this new beginning."
Having realized one lifelong dream, Mann acknowledges there are more dreams still unfulfilled. "I would love to sing on an ancient amphitheater stage somewhere in Europe," he says, "and I've always fantasized about winning a Grammy. I can't wait to see where this road I've been on for so long leads me next."
Social Links