ALISAN PORTER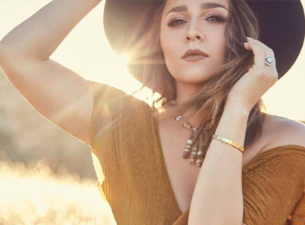 A powerhouse siren with impressive writing chops to match her towering vocals, it's no surprise Los Angeles-based singer and songwriter Alisan Porter could sing with perfect pitch at nine-months-old. Born to a Broadway singer mom and rocker dad, she went from wowing America on Star Search at the age of five to starring in the John Hughes 1991 classic Curly Sue. Post-high school, she logged time on Broadway, starring in the first production of Footloose and revival of A Chorus Line. She fronted The Canyons and released two solo albums, namely 2009's Alisan Porter and Who We Are in 2014.
During a 2016 respite from music, a friend secretly submitted her to NBC's The Voice. Emerging triumphantly, she made history on the show, winning Season 10 and becoming the first victor for a female coach repping "Team Christina Aguilera." Staunchly committed to a personal vision, she turned down a major label contract in order to follow her heart as an independent artist. Exercising the limits of her robust voice, she conjured a style steeped in booming gospel, soulful blues, and rock 'n' roll energy. Now, the first single "Deep Water" introduces Alisan's next phase with her show-stopping vocals on full display.
In the Fall 2018, Ms. Porter will join fellow The Voice winner's in-residence for THE VOICE: NEON DREAMS coming to The Voice Theater at the Hard Rock Hotel in Las Vegas, NV.
Her new independent EP I Come In Pieces was release to critical praise in Nov 2017. The album is avail on iTunes and Amazon.
Social Links